Durable Floors Pty Ltd is an Australian own and trusted flooring company, using only the highest quality Australian and New Zealand products and materials.
With over 20 years of experience in this industry, we provide our exceptional service without excuse.
Durable Floors
Established in 2006 and proudly Australian, we are specialists and provider of seamless resin-based flooring systems. We have built a reputation on high quality of industrial and commercial floor coating materials, experienced and skilled team who provide the highest standard of service possible with the fast turnaround time for projects.
We work across commercial and industrial sectors including retail outlets, hospitality, pharmaceutical and health, education, government and transport and more.
Durable Floors uses a modern flooring technique to keep your business downtime to the minimum and provide you with tough and trouble-free floors for many years.
Our technology contains various primers, intermediate coats, colour packs, matrix layers and surface layer to meet your exact needs.
As part of our services, we provide our clients with an analysis of product suitability and performance, specific to environmental requirements, ensuring suitable and economical flooring system and technical & safety data sheets to provide a comprehensive service.
Our Clients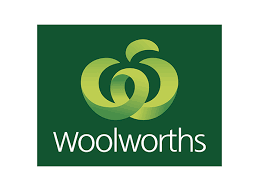 We provide various floor coating systems to meet your needs:
Architectural terrazzite
Polyurethane Terrazzo
Epoxy Terrazzo
Epoxy flooring
MMA system
Polyurethane
Vinyl Ester
Polished Hiper floors
Cementitious
Floor Grinding
We also offer:
Chemical resistant mortar
Concrete dust proofing
Non- Slip floors
Colour matched flooring
Impact-resistant coatings
Coving and drainage
Hygienic floors to meet Australian standards and HACCP
Joint designs
We provide our services National wide
Recommended by Australian & NZ suppliers:
We provide our services National wide
Recommended by Australian & NZ suppliers: